GOODYEAR, THE HISTORY
The GOODYEAR is an ancient, elaborate and extremely complex process.

In the process, the welt is sewn to the edge of the ripple of the real leather insole, thus also fixing the upper and the lining is then applied and sewn to the sole.

The result is an elegant but not very flexible shoe.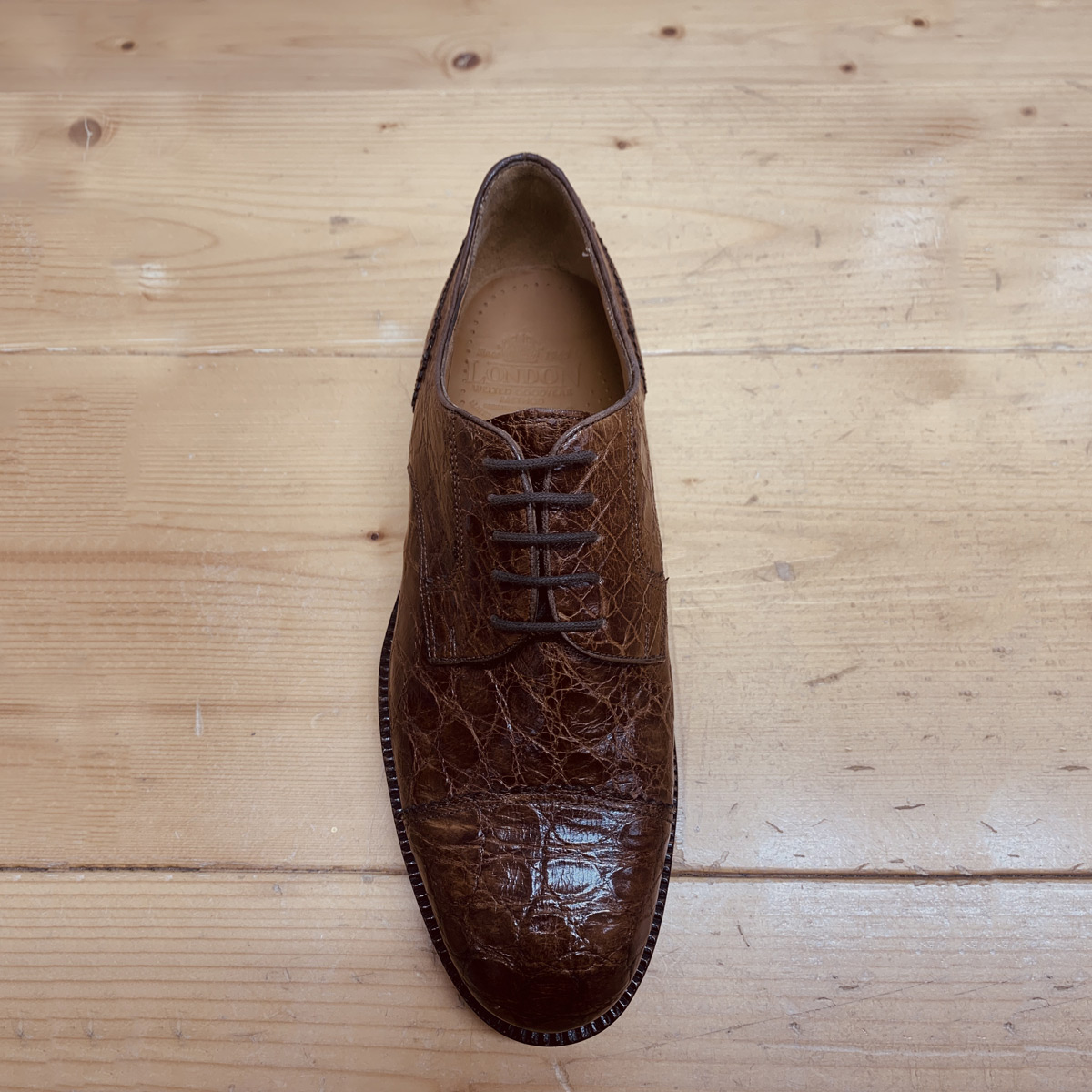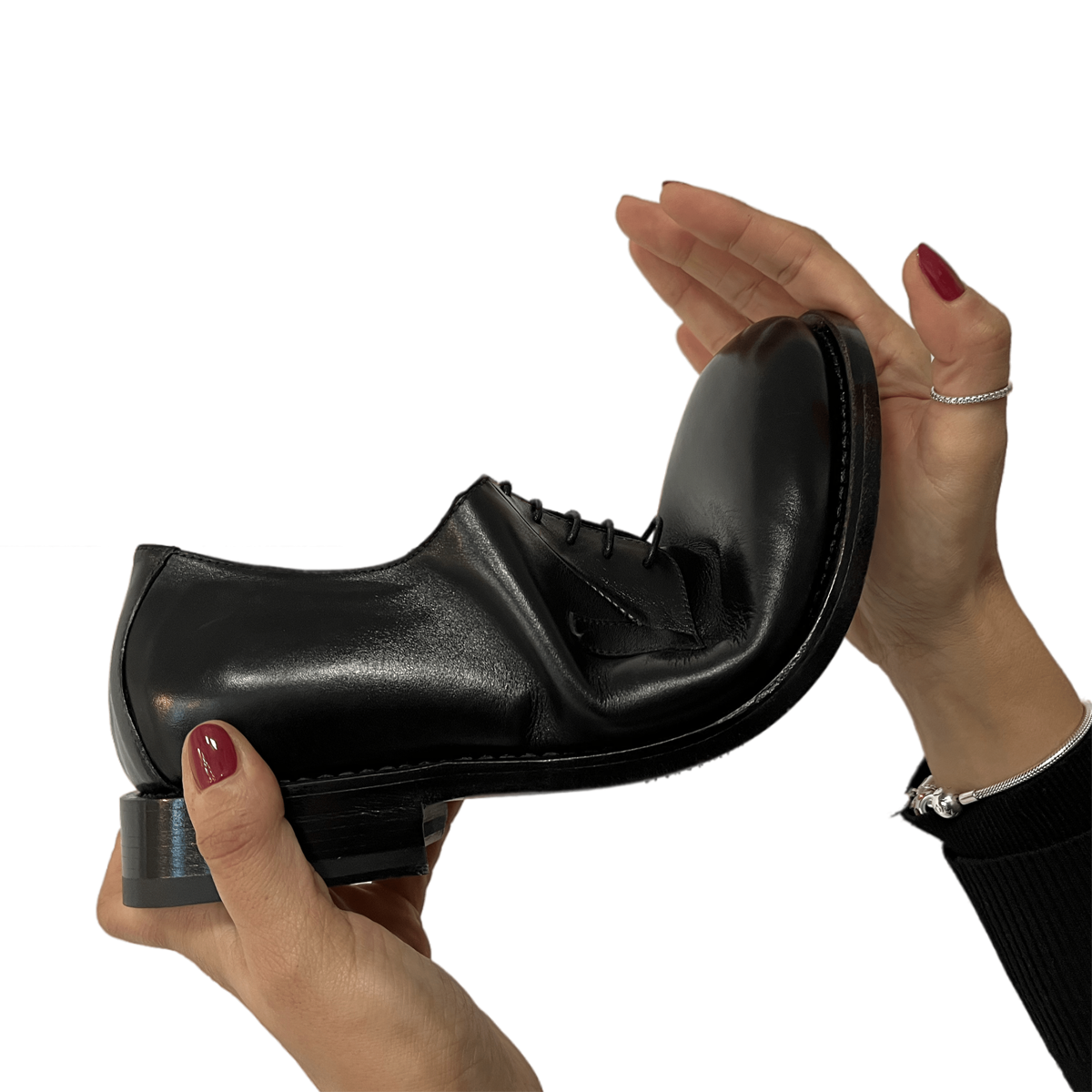 GOODYEAR FLEX
A LONDON REVOLUTION
The shoe factory LONDON has been able to reinterpret this ancient procedure by creating a flexible shoe that gives a feeling of extreme comfort.
CRAFTSMANSHIP
In the gap that forms between the insole and the sole is placed a cork filler layer.

The result is a shoe of great value, elegant and virtually indestructible.

Thanks to the precautions of the shoe factory LONDON comes to create a unique and inimitable product.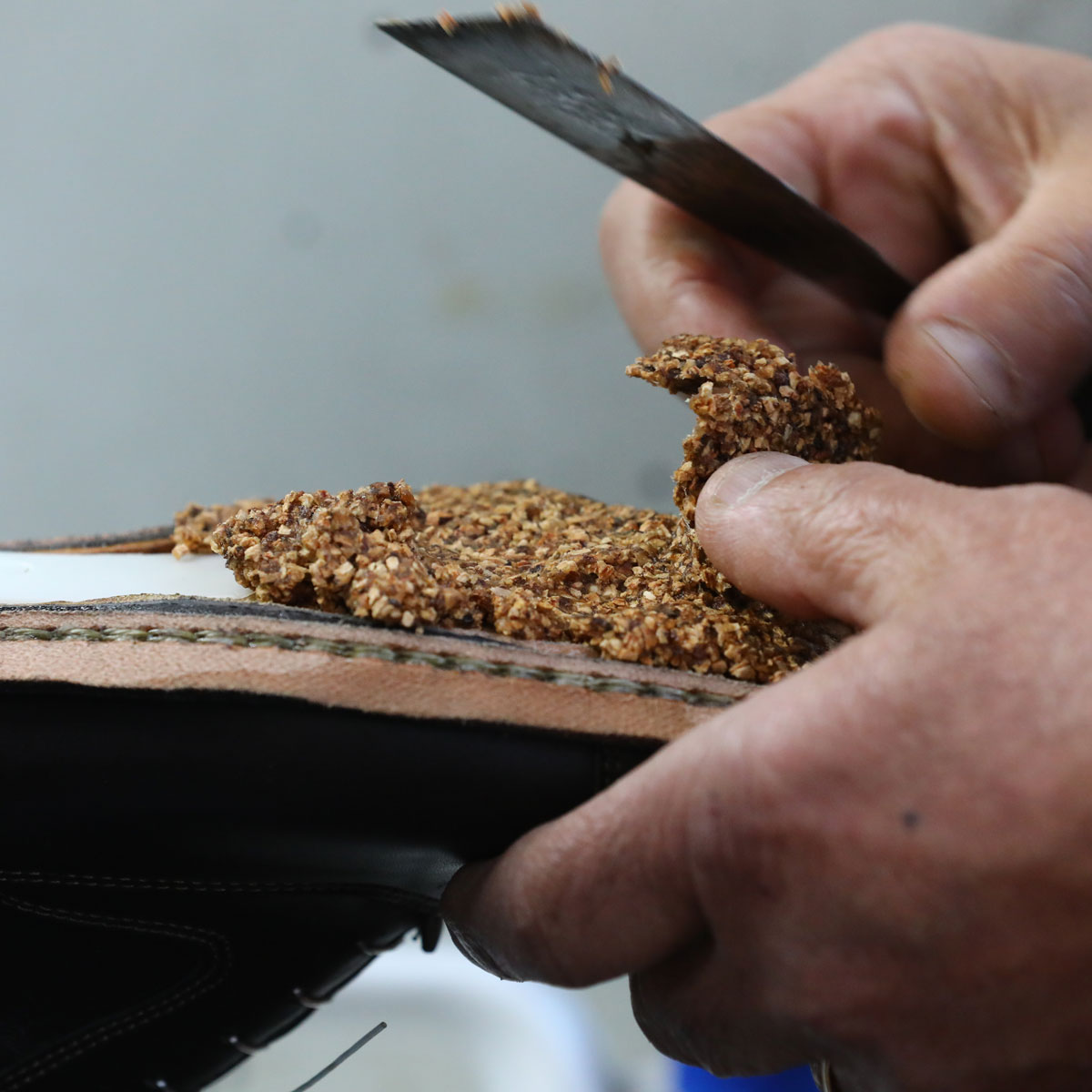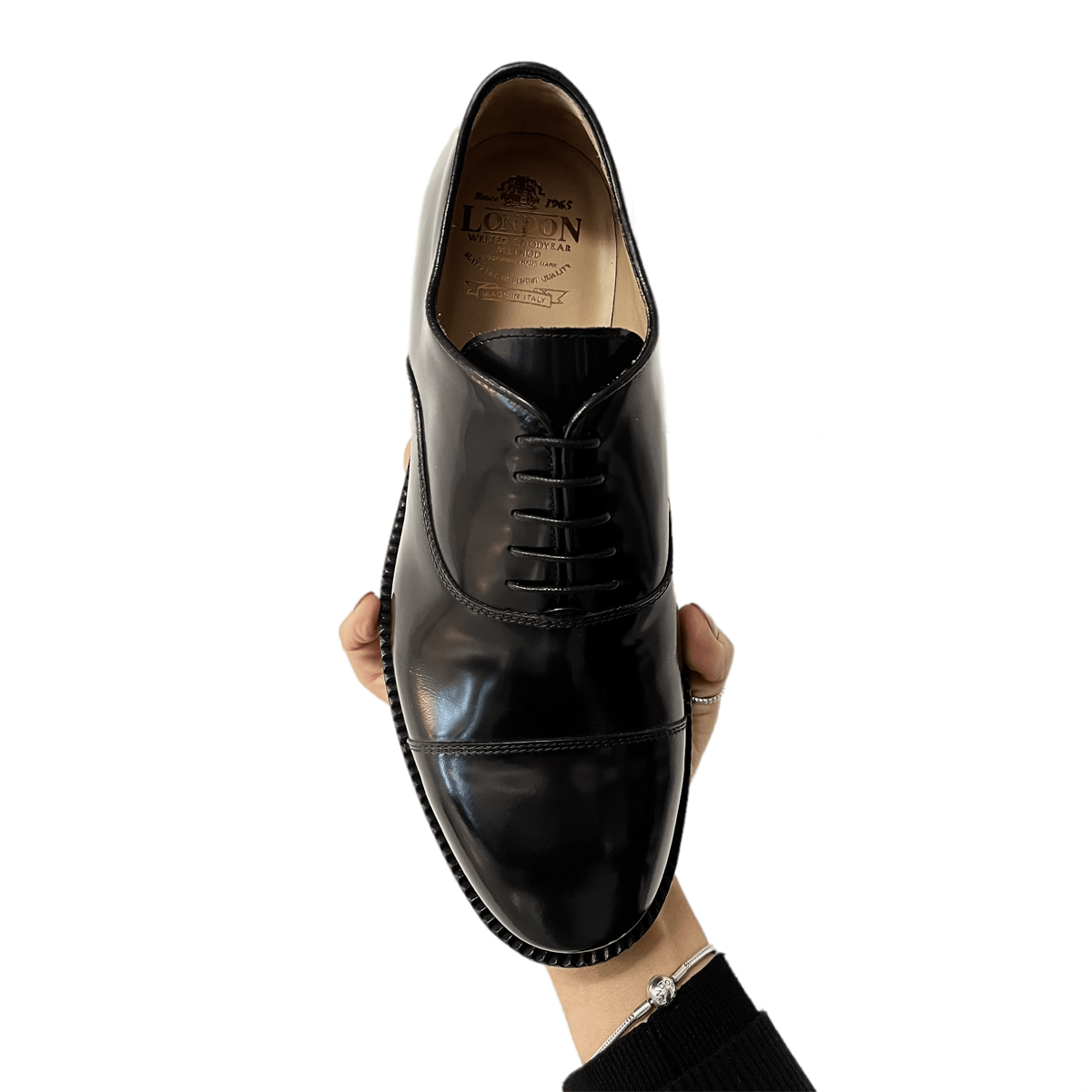 TRADITION AND INNOVATION
The reality of the London shoe factory is a hybrid of tradition and innovation that allows the company to keep up with the times without losing sight of the solid roots that have identified it for half a century.